Lady B's Apothecary are local, handmade soaps bath products created by Liz.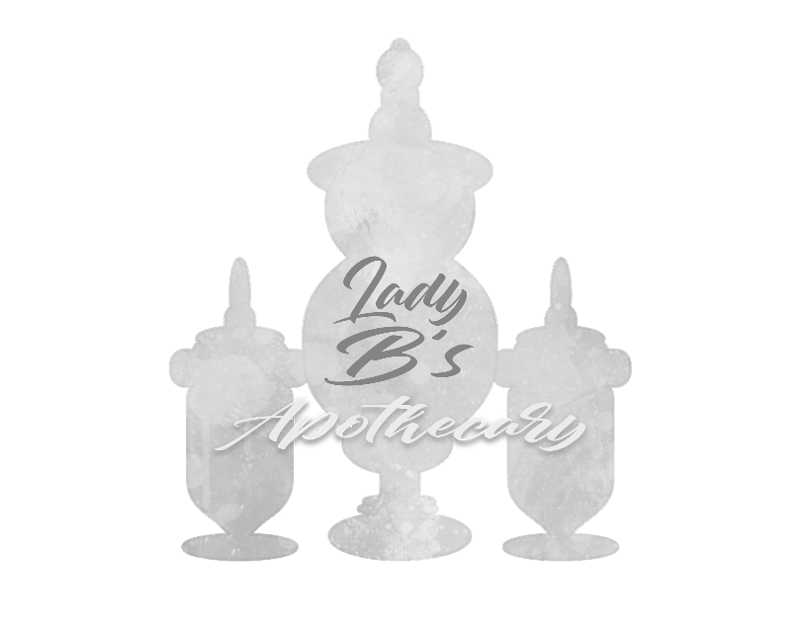 Each product is small batch qualityand handcrafted with love. Liz only uses the best oils and high quality fragrances. Your skin will feel the love from head to toe.
Handmade Soaps and Bath Bombs. Perfect for Valentine's Day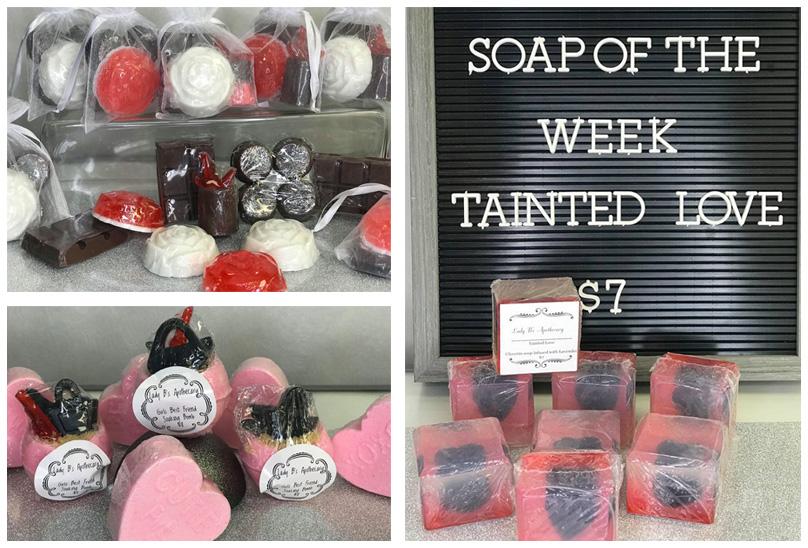 We have a large assortment of Liz's Handmade Bath Bombs and Soaps- a perfect gift for Valentine's Day- or any day that someone special needs to feel pampered. Made with the finest ingredients and handcrafted with love- these are truly a luxurious treat.
Upper Left: These are mango & shea butter champagne roses, sparkling rose glycerin, mango & shea soaps, bon-bon soaking soaps with epsom salts, love shots with chocolate soap, rose epsom soaking salts, and mini soaps. Availability: In Store or online HERE.
Lower Left: "Love Bomb" bath bombs and "Girls Best Friend" soaking bombs filled with champagne soaking epsom salts and mini soaps of purses, shoes, and lipstick. Availability: In Store or online HERE.
Right: Soap of the Week- Tainted Love. Gorgeous lavender infused glycerin cube soaps and beautifully crafted with shea butter, mango butter, lavender, and glycerin.
Availability: In Store or online HERE.