It's All the Rage" Hair Designs is a boutique Hair & Beauty Salon located in Wyomissing, PA.
We offer the very best in all realms of Hair Care, Hair Coloring, Nail Care, Massage Therapy, and Body Products for Women, Men, and Children.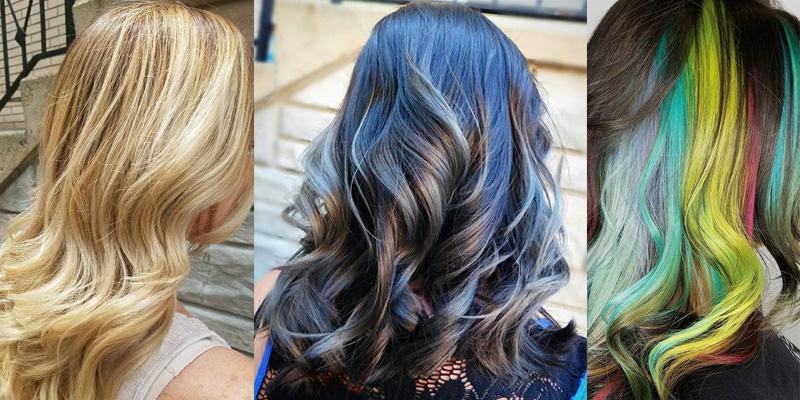 We always have the TRENDIEST,
HOTTEST and NEWEST products and services available on the market!
You'll love the fun, high-energy atmosphere here as we create a fun, fabulous, customized new look for you. Bring your friends and make it a visit to remember!
Check out what some of our other customers have to say HERE.
Handmade Soaps and Bath Bombs. Perfect for Valentine's Day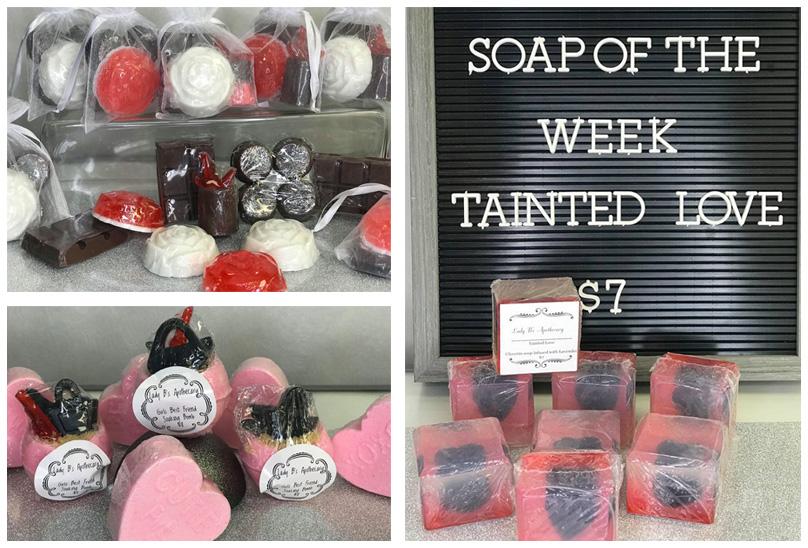 We have a large assortment of Liz's Handmade Bath Bombs and Soaps- a perfect gift for Valentine's Day- or any day that someone special needs to feel pampered. Made with the finest ingredients and handcrafted with love- these are truly a luxurious treat.
Upper Left: These are mango & shea butter champagne roses, sparkling rose glycerin, mango & shea soaps, bon-bon soaking soaps with epsom salts, love shots with chocolate soap, rose epsom soaking salts, and mini soaps. Availability: In Store or online HERE.
Lower Left: "Love Bomb" bath bombs and "Girls Best Friend" soaking bombs filled with champagne soaking epsom salts and mini soaps of purses, shoes, and lipstick. Availability: In Store or online HERE.
Right: Soap of the Week- Tainted Love. Gorgeous lavender infused glycerin cube soaps and beautifully crafted with shea butter, mango butter, lavender, and glycerin.
Availability: In Store or online HERE.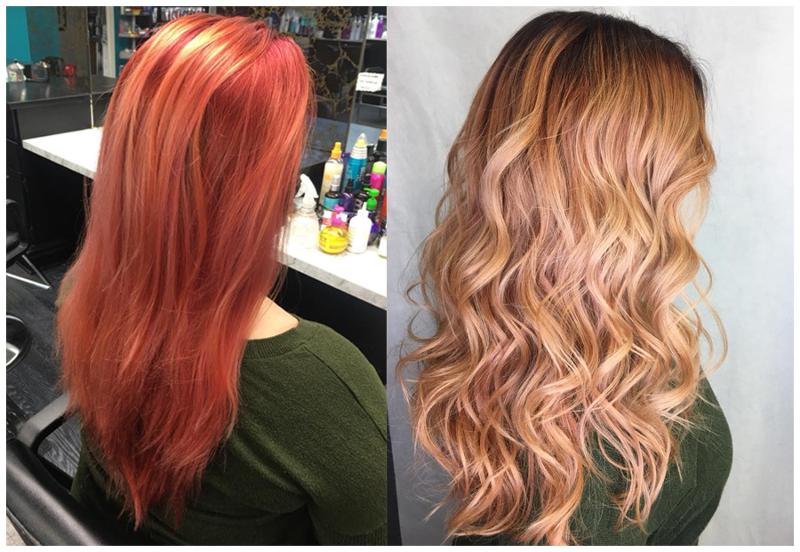 Before and After by Alicia- beautiful rosy gold blonde.
Book an Appointment HERE.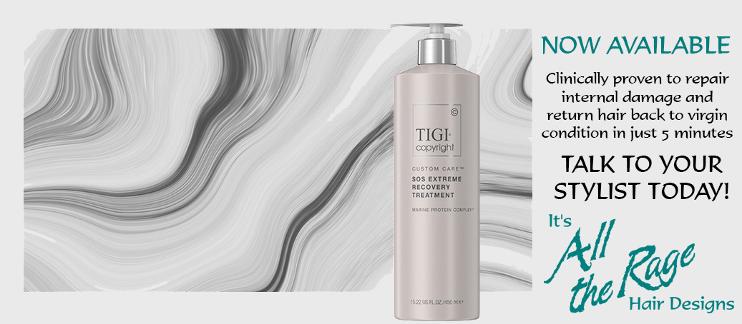 S.O.S. Extreme Recovery Treatment
Clinically proven to repair internal damage and return hair back to virgin condition in just 5 minutes*, TIGI Copyright Care SOS Extreme Recovery™ Treatment contains 100 times more Keratin than just using shampoo and conditioner.
Talk to your stylist today about this add-on service.

Hours of Operation:

Monday Closed
Tuesday 10:00 am – 8:00 pm
Wednesday 10:00 am – 8:00 pm
Thursday 10:00 am – 8:00 pm
Friday 10:00 am – 8:00 pm
Saturday 10:00 am – 4:00 pm
Sunday Closed

You can now Book your Hair Salon Appointment online HERE!

Home | Appointments | Services | Exclusive Products | Testimonials | Contact Info

©2018 It's All the Rage Hair Designs, All Rights Reserved. Unauthorized duplication is prohibited.
It's All the Rage Hair Designs, 1213 Penn Avenue, Wyomissing, PA 19610 | Phone: (610)375-0816
It's All the Rage Hair Designs is a Salon and Spa in Wyomissing, PA