Life Is Hectic~ Booking Your Appointment Shouldn't Be!
Use our simple form to request an appointment 24 hours a day.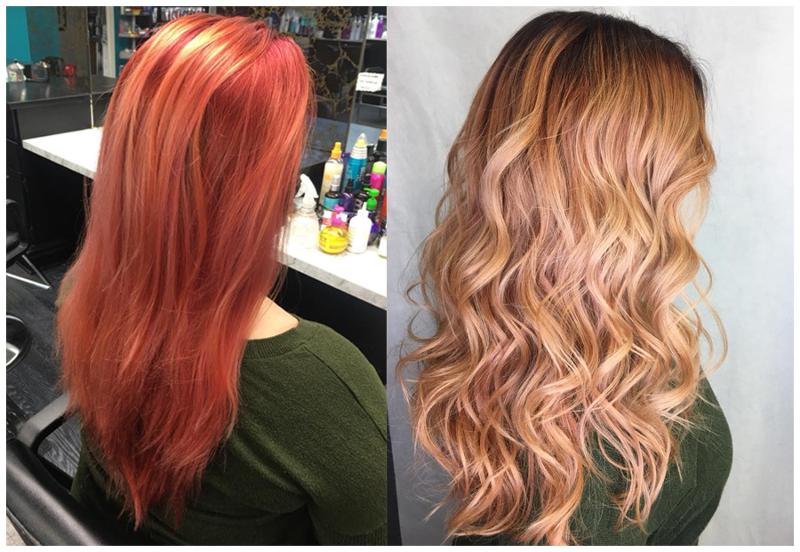 Before and After by Alicia- beautiful rosy gold blonde.

Hours of Operation:

Monday Closed
Tuesday 10:00 am – 8:00 pm
Wednesday 10:00 am – 8:00 pm
Thursday 10:00 am – 8:00 pm
Friday 10:00 am – 8:00 pm
Saturday 10:00 am – 4:00 pm
Sunday Closed
*As of May 18th, 2016, All new clients must pay a non-refundable $50 deposit for any color service over 2 hours long with any stylist. This includes, but isn't limited to balayage, fashion colors, corrective colors, micro foiling, and keratin services. Deposit must be placed at the time of appointment scheduling. The deposit may be made over the phone or brought into the salon. If the deposit isn't recieved by the end of the business day, the appointment will be removed from the appointmnet book. The deposit will be subtracted from the final services bill at the end of the appointment. Thank you.