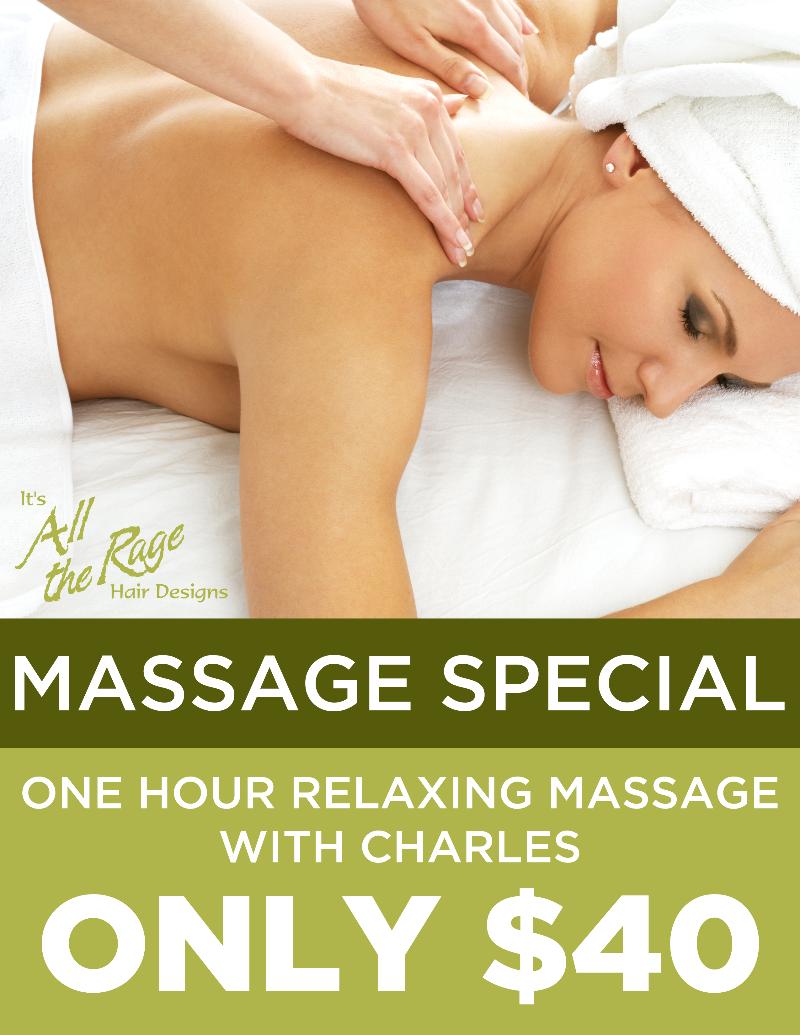 Hurry in today. While supplies last.
Summer Nail & PedicureSpecial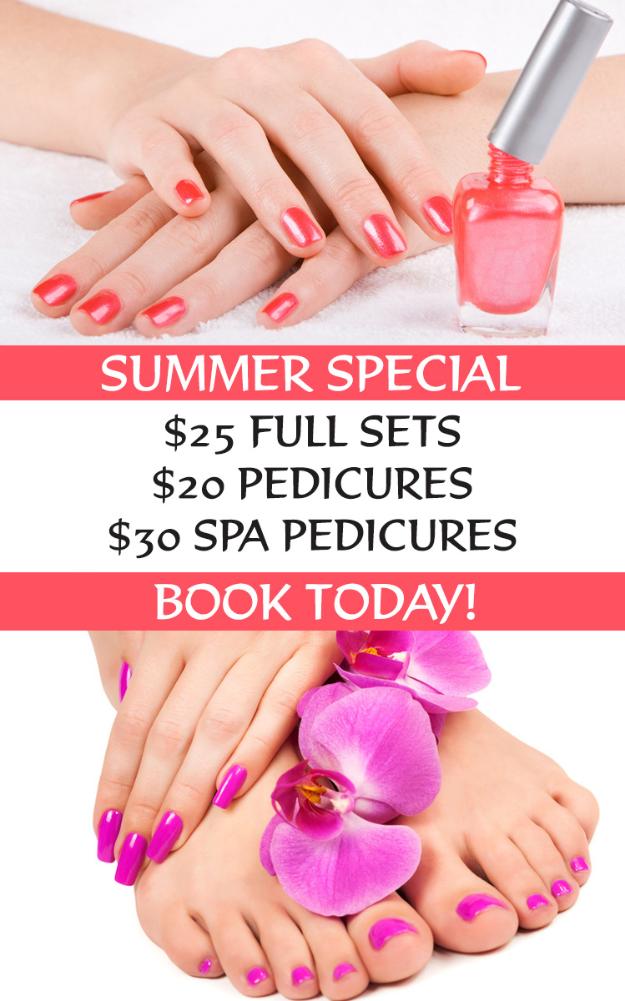 It's essential to take care of your nails, cuticles, and skin to maintain their beauty. It's All The Rage Hair Designs is a full-service nail salon that caters to each of our client's unique style and personality. Treat yourself to a luxurious experience.
Book your Appointment with Krystal HERE.
*Valid only at It's All The Rage Hair Designs. Cannot be combined with any other offer.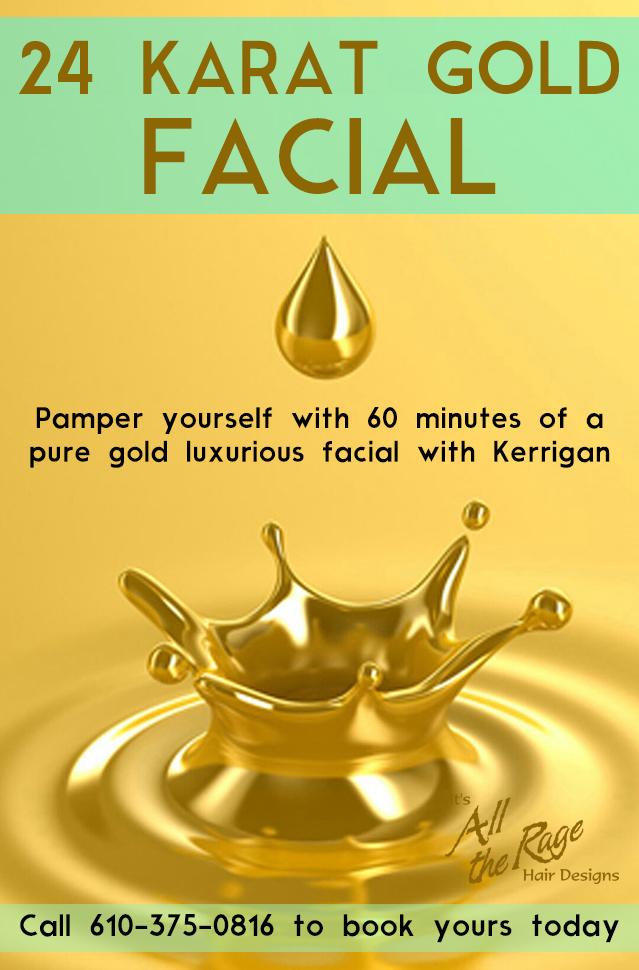 Once only a luxury that was only enjoyed by Royalty, you can now enjoy the benefits of gold with our New 24 Karat Gold Facial with Kerrigan. Experience benefits that include: Firmer Skin, Decreased Inflammation, Improved Blood Circulation, Slowed Collagen Depletion, Accelerated Cell Renewal, Reduction of Age Spots, and Enhanced Elasticity.
Book your Appointment with Kerrigan HERE.
Feel cool and confident with Bikini and Brazilian Waxing from It's All The Rage.
Call 610-375-0816 or Book your Appointment HERE.