It's All The Rage Hair Designs in Wyomissing, PA specializes in many services for Women and Girls. We offer a complete line of services including Coloring, Styling, Keratin treatments, Nail Services, Makeovers, Waxing, Bridal and Prom Services and much more. Call us today at 610-375-0816 for more info.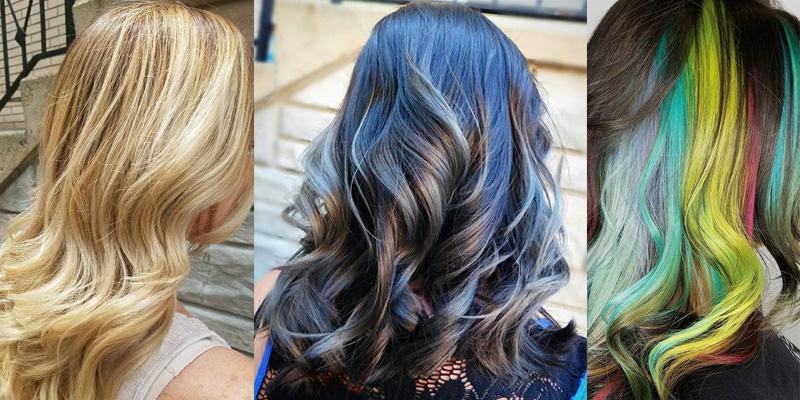 Hair Services
Women's Haircut - $37.00
12 years & under - $15.00
13-16 years - $20.00
Hair Relaxing & Permanent Texturizing
Traditional Relaxer - $80.00+
Texturizing Perm - $75.00+
Spiral Perm - $95.00+
Styling Services & UP-DO styling
Shampoo & Style - $25.00
Up-Style - $65.00+
Style w/ Conditioning Treatment- $45.00 (See Add-ons Below)
Brazilian Keratin Treatments
Keratin Coppola Express Blowout - $125.00+
Keratin Coppola Full Treatment - $280.00+
Anti-Frizz Frizz Eliminating Treatments
Anti-Curl Smoothing Treatment - $80.00+
Anti-Frizz Treatment - $70.00+
Scalp Treatments
Morroccan Oil Scalp Treatment- $15.00
(Different treatments for Dry or Oily Scalps)
Add on Conditioning Treatments
Add on Treatment - $20.00
(Includes Morroccan Oil and Keratin Treatments)
Coloring Services
Expert coloring and highlighting services by our professional staff.
Roots to Ends (one color) - $80.00+
Root Touch Up (one color) - $65.00+
Each Additional Color - $20.00
Highlights and Dimensional Color
Highlights - Full Head - $95.00+
Highlights - Partial - $65.00+
Each Additional Color - $20.00
~Fashion Colors & Color Correction~Consultation Required
Makeovers & Waxing
Bring out your inner beauty with a makeover by our artists.
Make-up Application - $30.00
Eyelash Extensions - Starting at $125.00
Strip Lashes - $12.00 + tax
Eyebrow Wax - $12.00
Lip Wax - $12.00
Under-Arm - $27.00
Bikini - $28.00
Leg (knee down) - $55.00
Full Body Waxing- Call
Bridal Parties
Call us at 610-375-0816 or e-mail us HERE to inquire more about our bridal party scheduling and pricing. We offer beautiful up-styles, shampoo & styles, make-up and nail services. We recommend scheduling your bridal party months in advance to secure the specific times needed to best accommodate you on your special day. Larger parties please allow more time in advance for scheduling.
On Location Bridal Parties
Please call 610-375-0816 or e-mail us HERE to inquire more regarding on location services for your bridal party. Travel fees per stylist. Service prices may vary. Deposit required.
Please Note: To ensure prompt service appointments are always desirable but walk-ins are gladly accepted. If you need to cancel an appointment we appreciate at least 24 hours notice.